Forever Young BBL
A PHOTO FACIAL THAT HAS HOLLYWOOD
GOING CRAZY!
"PROVEN TREATMENT FOR BRIGHT, CLEAR
AND YOUNGER LOOKING SKIN"
SAY GOODBYE TO UNWANTED HAIR
FOREVER
No more painful razors, waxing or electrolysis!
Laser hair removal is safe and effective for removing
unwanted hair permanently quickly and painlessly!
AT TRANSFORM MEDSPA , WE PROVIDE THE BEST STATE OF THE ART ANTI AGING TREATMENTS BY USING THE LATEST ADVANCES IN THE SCIENCE OF BEAUTY
Transform Medspa is located in the heart of Cincinnati, in Kenwood on Montgomery Road. Transform Medspa in Cincinnati offers comprehensive skin care treatments like Botox Injections, Dysport and Dermal Fillers like Juvederm, Restylane, Voluma and Bellafill.
Laser treatments for face, Photofacials, Ultherapy, Hydrafacial MD and Collagen PIN  have been popular anti aging treatments for face to reduce and remove fine facial linees and wrinkles and slow down skin aging.
Our laser skin treatments at Transform Medspa range from Micro Laser Peels to reduction of spider and facial veins. Our team of specialists provide rejuvenating treatments that will leave your skin more fortified and smoother than before.
Transform Medspa in Cincinnati  is one of the first centers to offer and excel in office based, minimally invasive liposuction using Vaserlipo and Smartlipo. Vaserlipo and Smartlipo can  permanently get rid of stubborn areas of fat in just one procedure.
Transform Medspa is proud to introduce the latest laser hair removal system in Cincinnati. We offer painless, fast end effective laser hair removal for all skin types.
Opened in 2005, Transform Medspa has quickly become one of the premier aesthetic medical facilities in Cincinnati.
Visit Transform Medspa Today
Dr. Atluri is one of Cincinnati's leading experts in Vaser Liposuction, Smartlipo, and Smartlift. Dr Atluri is the first physician to specialize in VASER liposuction and Smartlipo in Cincinnati. Dr Atluri has been performing Smartlipo and VASER liposuction since 2007.
Call
513 793 6100

for a free lipo consult with Dr Atluri today!
We are located at 9050 Montgomery Road Cincinnati 45242.
Introducing – COOL SCULPTING.

Join Our Cool event
SAVE THE DATE. LOSE THE FAT
CoolEvent: June 27, 2016 – 4:00 to 7:00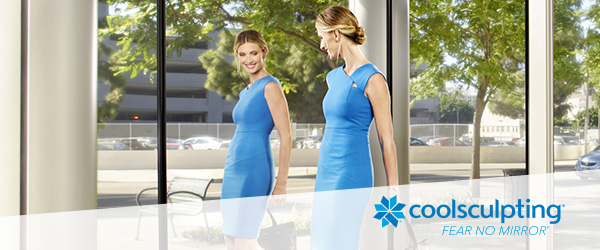 Coolsculpting presentation at 5:30RSVP 513-793-6100
Join us for our CoolEvent to learn more about CoolSculpting® – the world's #1 non-invasive fat removal treatment.
Watch a live demonstration
Receive a free consultation
Register to win a FREE Treatment
Bellafill is a unique, injectable collagen filler with microspheres that can instantly smooth facial wrinkles for beautiful, natural-looking results that last. Bellafill offers a new level of filler rejuvenation. In addition to immediately adding volume to smooth away facial wrinkles, Bellafill helps your skin re-create its own firmer structure for beautiful, younger looking skin and lasting results upto 5 years or longer.
KYBELLA – Liposuction in a syringe!
Transform Medspa is one of the first clinics to introduce the most awaited KYBELLA!! Kybella is an injection like Botox that is injected in the chin directly into the fatty tissue. It gradually eliminates the fat and gives good skin tightening as well.
Call 513 793 6100 for a consultation to see if you are a candidate for Kybella.
New Techniques in Dermal Fillers
Dr Atluri is highly trained and an expert at fine cannula techniques to deliver precise and fine definitions of dermal fillers in lips, cheeks jaws and under eyes. Now, you can go home with
no bruising
minimal swelling
no downtime
NOBOBY WILL KNOW..EVERYBODY WILL NOTICE!!!
ASK US ABOUT MICRO CANNULA TECHNIQUE!
Latest Posts from our Blog
TOP 10 MEDICAL AESTHETICS TRENDS FOR 2016 Without a doubt, beauty standards have changed over the past decade and so has the way consumers take…

Earlier this year the FDA approved Bellafill, the first injectable that claims to last safely for five years. With the much more popular hyaluronic acid…

Why Choose Transform Medspa and Dr Atluri for Vaser Liposuction and Body Sculpting? Dr Atluri is one of the most expreienced doctors in Vaser Liposuction…